Birmingham, Alabama
Energy Assistance Programs
Home
»
Alabama Free Energy Assistance
» Birmingham
Welcome to our Birmingham listing page. We provide listings for low income families who need help paying their electric bills. We provide as many details as possible on our details pages.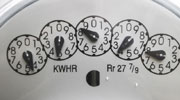 P.O. Box 830660
Birmingham, AL - 35283


Website
Project SHARE provides emergency assistance to our neighbors who need help with energy bills, repairs to heating and air-conditioning equipment, and other energy-related needs. The program assists the elderly, the disabled, the sick and others who are experiencing financial hardship. How does Pr
Read more
---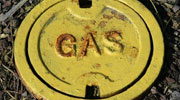 300 Eighth Avenue West
Birmingham, AL - 35204
205-327-7500

Provides supportive services and aids families with direct assistance or with referrals to other agencies for Low-Income Home Energy Assistance Program (LIHEAP) and other benefits. LIHEAP is the federally-funded program that helps low-income households pay their home heating and cooling bills.
Read more
---