Woodbury, New Jersey
Energy Assistance Programs
Home
»
New Jersey Free Energy Assistance
» Woodbury
Welcome to our Woodbury listing page. We provide listings for low income families who need help paying their electric bills.
EnergyAssistance.us lists programs sponsored by local governments as well as non-profit organizations designed to assist low-income individuals and families with utility bills.
There are federal funds destined to subsidize electric and heating bills in Woodbury, New Jersey.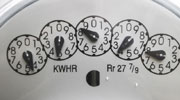 3 South Broad Street, Suite 2B
Woodbury, NJ - 08096
(856) 848-7150

New Jersey Low Income Home Energy Assistance Program (LIHEAP)and Universal Service Fund (USF)Serves Gloucester County. Mon-Wed-Fri 8:30 A.M. - 4:30 P.M. Tue-Thurs 11 A.M. to 7P.M.
Read more
---